Hybrid Annual General Meeting
What are the benefits of moving your AGM online?
Hybrid AGM in Singapore as compared to virtual meetings. The distinction between a virtual AGM, EGM and a hybrid one is that a virtual-only meeting envisages that all eligible members attend via electronic means (be it via teleconference or videoconference), where specifically provided for in a company's Articles. A hybrid AGM will have a certain number of members present physically, and the opportunity for other eligible members to attend via electronic means (i.e. the same tele/videoconferencing, for example).
A hybrid AGM is a combination of a physical AGM and a virtual AGM. In a hybrid AGM, some attendees participate in person at a physical location, while others participate remotely through a virtual platform, such as a video conferencing tool or a virtual event platform.
Hybrid AGMs are becoming increasingly popular in Singapore, especially in recent years due to the COVID-19 pandemic. Hybrid AGMs allow companies to offer the best of both worlds by providing the flexibility and accessibility of a virtual AGM, while still allowing for some in-person interaction and engagement.
To hold a hybrid AGM in Singapore, companies must comply with the rules and regulations set by the Accounting and Corporate Regulatory Authority (ACRA), Singapore Exchange (SGX), Monetary Authority of Singapore (MAS) . This includes ensuring that the virtual platform used for the meeting is secure, reliable, and accessible to all attendees. Companies must also provide adequate notice and information to shareholders to ensure they can participate fully in the meeting.
Overall, hybrid AGMs offer a flexible and convenient way to conduct AGMs and other important shareholder meetings in Singapore, providing a safe and efficient way to engage with shareholders, whether they choose to participate in person or remotely.
The doors to hybrid/virtual AGMs appear to be opening in many countries because the benefits – particularly but not only during times like these – are clear:
– Hybrid AGM offers shareholders the opportunity to participate online means they can participate from anywhere regardless of their location, making the meeting far more accessible to the vast majority of shareholders who are unable to attend physically.
– There is less travel by shareholders and board so this consequently reduces the company's carbon footprint and saves time and money for all.
– Current technology permits sophisticated Q&A and messaging which ensures shareholders can effectively hold the board to account for the entirety of the AGM webcast in Singapore.
– Substituting paper for digital voting means the process is more transparent, with instant results shown to participants and a full audit trail.
Even if your jurisdiction allows it, during normal times a fully virtual AGM or virtual EGM might not be appropriate for all companies. This will to some extent depend on the makeup of the shareholder base. If companies have high attendance at their AGM but wish to further increase access then the hybrid option could be the right choice.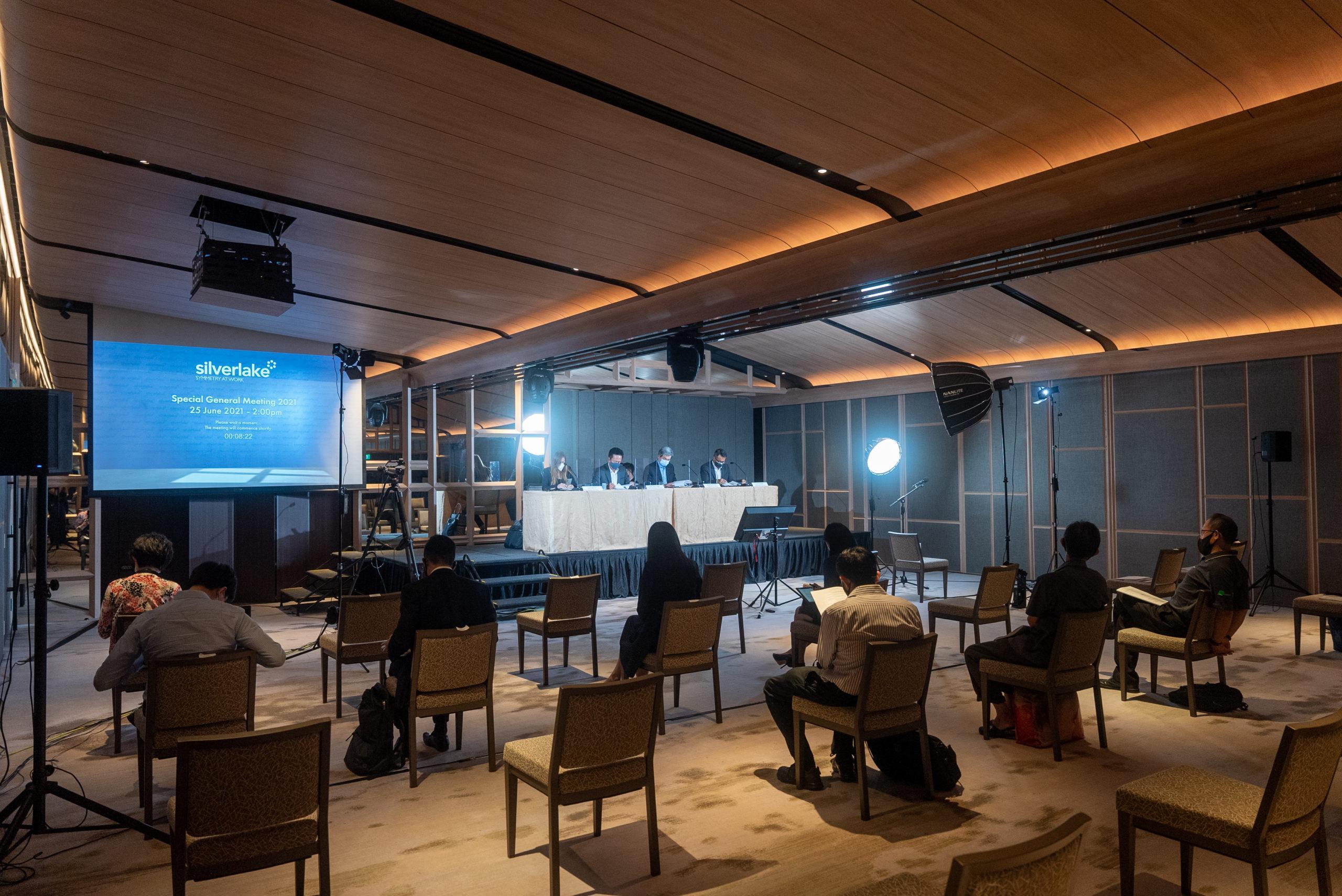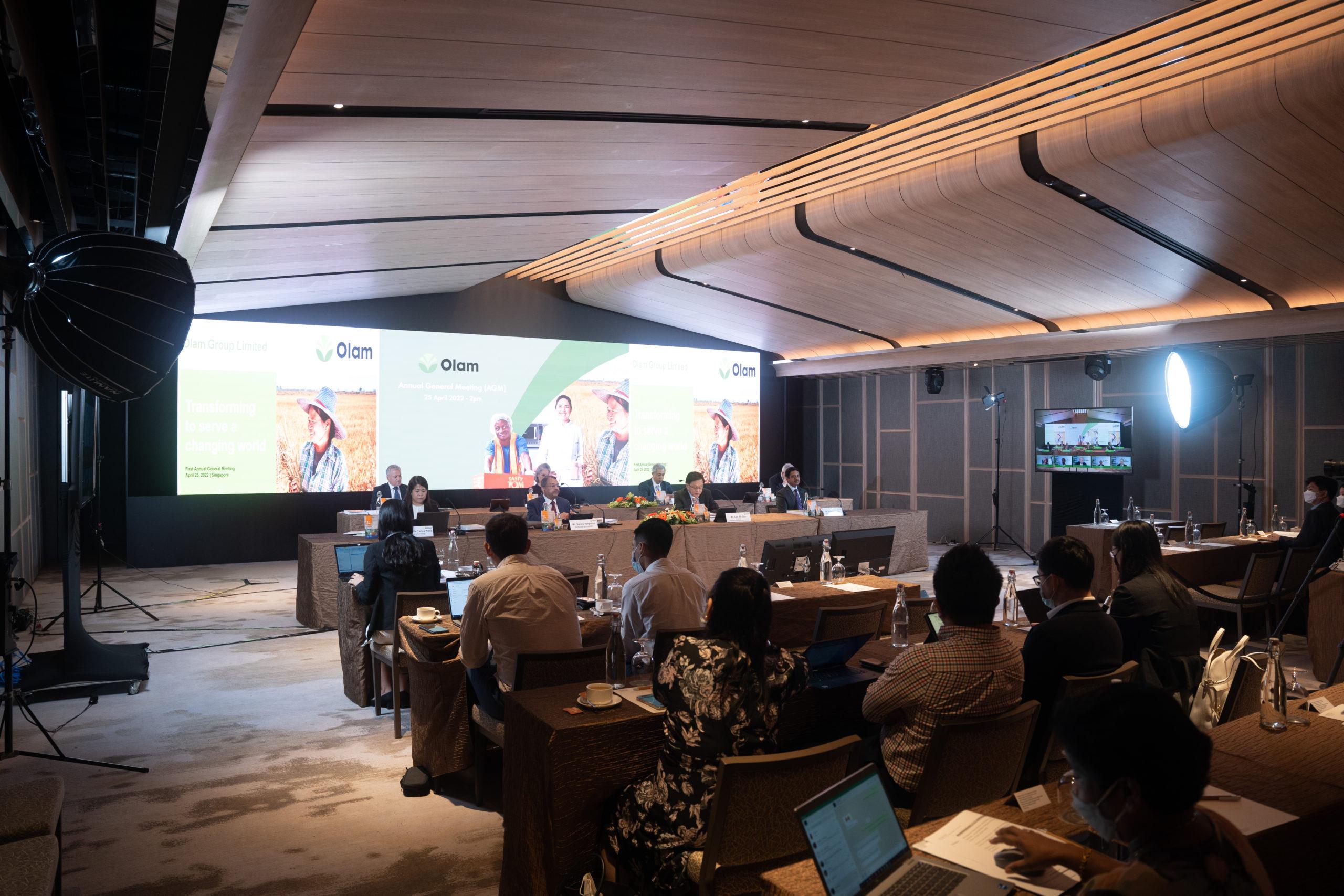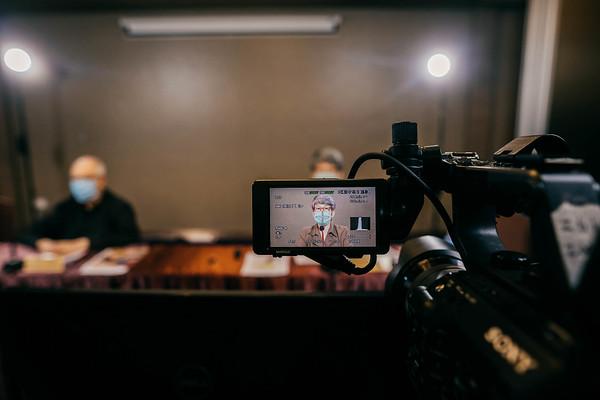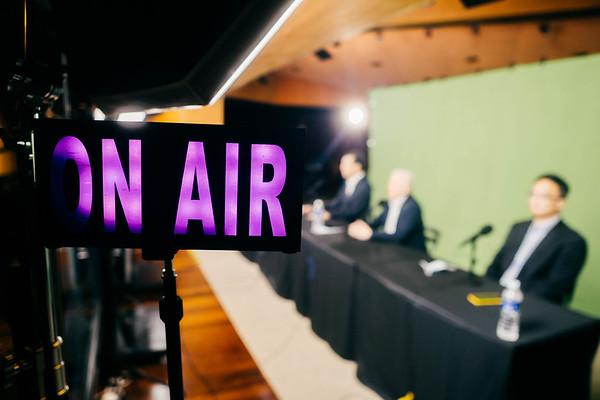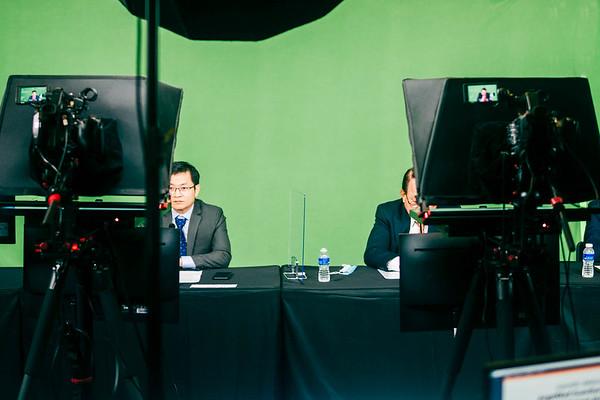 Will Dylan offers a  Hybrid and/or Virtual AGM Annual General Meeting, EGM Extraordinary General Meeting webcast for listed companies in Singapore.
As your technology webcast partner, we work hand-in-hand to produce your VIS, virtual AGM, hybrid AGM and EGM securely Live Streaming from Singapore, and it is all in accordance with the SGX guideline.
Deliver a unique brand experience by creating an immersive virtual environment for your employees, shareholders, and customers through our virtual or hybrid AGM today.
Remote Presenters – Directors to "dial-in" with a URL using Chome/firefox/Safari Camera enabled device
Quality – Full HD video quality and high audio quality
Ease of setup – Requires a laptop with good internet connectivity or a smartphone. A speaker earphone
Remote solutions – Secure P2P connection as compared to other commercial platform that serve millions of people
Animated lower thirds, PPT Presentations Picture in Picture
Leave an impactful impression on your attendees with our platform's excellent engaging and interactive features.
Hybrid AGM SERVICE IN Singapore
By conducting a hybrid AGM in Singapore, it eliminates barriers for people who are not as comfortable with speaking up in a large group of people. It allows anyone to speak up and raise points.
Hybrid AGMs will also increase engagement for the younger demographic of members. By evolving your meetings to virtual or hybrid AGM and adopting current technologies, you can ensure that your future meetings will see higher engagement and attendance. 
Interactive Q&A puts you in control and creates positive shareholder experiences You will have a dashboard that allows smooth control and management of interactive Q&A. Questions are tracked to the individual user and can only be seen by the meeting organizers, so you remain in control.
Shareholders can easily type questions in the platform, creating positive experiences. Questions can be submitted before or during your meeting.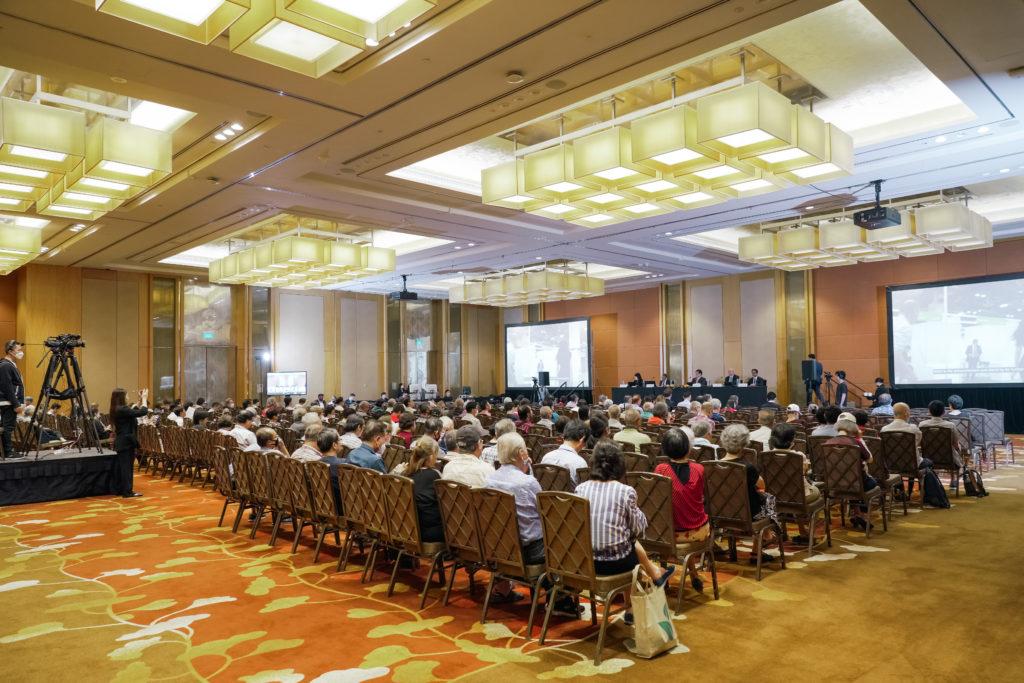 Tips On Running A Hybrid AGM
Here are some tips that can help ensure your virtual AGM runs smoothly and, most importantly, engage investors. We have collated some of these for you, below:
Pick an online platform that works for your organisation

– Check compatibility with your Technology / IT team

– Address any security concerns by protecting your AGM with a password

– Pre-register and pre-screen all meeting attendees

Rehearse, rehearse, rehearse – prepare your AGM team to operate virtually

– Have a dedicated events team with the technical expertise to manage your virtual AGM

– Make time for meeting stakeholders and presenters to familiarise themselves with the meeting platform

– Test the quality of each presenter's Internet connection to ensure optimum audio and video quality

– Ensure each speaker's background is AGM appropriate and perhaps even provide branded backdrops for them

– Be succinct and stick to the timings outlined in the agenda

Have a contingency plan. Unforeseen events can and do happen. If a speaker loses connection, what will you do? Anticipate the risks and prepare a Plan B.

– The show must go on, so make sure the Chair of the meeting is aware of any potential technical pitfalls and how to handle them

– Continue the Virtual AGM without the speaker until they're able to reconnect. The Chair should be able to cover or, at least, stall

– Ensure all speakers have access to a telephone with the meeting dial-in details at their fingertips

– Make sure you have a member of your events team to assist in resolving these connection issues, whilst the other team members run proceedings

Decide upon which method of voting system(s) to use

– Run your meeting in accordance with the constitution or articles, particularly in terms of issuing the notice of the meeting and the circulation of papers

– Consider VIS (Virtual Information Session) before the AGM/EGM and collecting all votes ahead of meeting using a proxy voting system or all-in-one online platforms, such as Lumi Global (https://www.lumiglobal.com/), Or live polling during the AGM/EGM.

– Whichever method is used, recent experience tells us that transparency and consensus around what will be constituted a legitimate vote is important

Engage your attendees with visually appealing content. Graphs and charts are unavoidable, and often necessary for AGM meeting compliance, but that doesn't mean that your entire deck has to bore their virtual socks off:

– Keep your slides to a minimum and use bullet points sparingly

– Get attendees to focus on what is being said by keeping your video turned on

– Compliment your presentation with video and music and use all the technical tools at your disposal to make the event as interesting as possible for your audience

– Use built in platform features such as live polling to keep your audience engaged

Record the meeting and track engagement. This helps:

– The secretary (or assigned person) to review and ensure the meeting minutes are accurate

– To provide an opportunity for those who were unable to attend to watch the meeting on-demand

– To track and record exactly who watches the presentation, in a secure manner

Have all your post-AGM communications and materials ready to go in advance

– Have everything prepared and signed off by the AGM committee in advance

– You should be able to press the send button on the follow-up email, right after the meeting ends

– Ask for feedback from your AGM/ EGM attendees, especially if this is your first Singapore virtual AGM
Hybrid AGM in Singapore has been the solution for many companies that had to adopt the work from home routine since the start of the pandemic. Now that we are slowly transitioning back to our offices, Hybrid AGM is now becoming an option for corporate teams to conduct their annual meetings.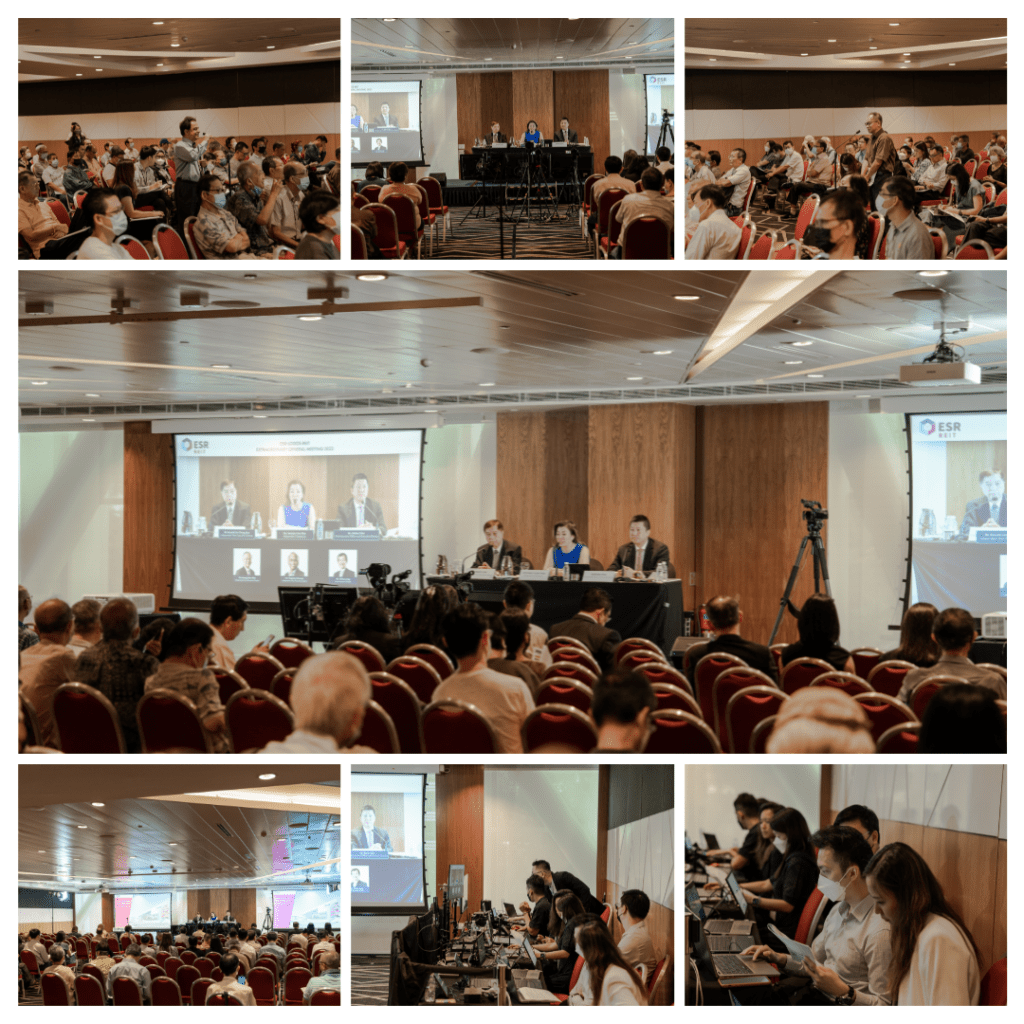 Hybrid AGM is a form of annual corporate meeting that is a mix of live and virtual meetings. This is often recommended for companies with skeletal workforce or those who have offshore workers who also need to attend the general meeting. Will Dylan offers hybrid AGM for companies and organisations in Singapore.
A virtual AGM is a modernised annual general meeting that is conducted over the internet using a secure platform that can only be accessed by the members of your company or organisations. Virtual AGM has been in demand even before the start of the global pandemic but has met its peak since companies adopted the work from home setting.
Adopting hybrid AGM can offer many advantages in your company. Thus, it is always recommended for companies to consider hybrid AGM, if not for their current setting, for the future circumstances. You can adopt hybrid AGM for your company by finding the best service provider for your business  in Singapore.
Yes, AGM can be hybrid. In this option, Shareholders have the flexibility to choose to attend the meeting at the venue or remotely.
The cost of conducting a Hybrid AGM may vary depending on certain factors. The length of time you will be leasing the platform, whether you need a team of technicians to assist the production, number of participants and the present demand are just some of the factors that affect the varying rates for hybrid AGM.
Hybrid AGM, in simple terms, is a combination of physical attendees and online attendees. You will be able to choose to attend in person or see the meeting in real time over the internet using the low latency streaming solution.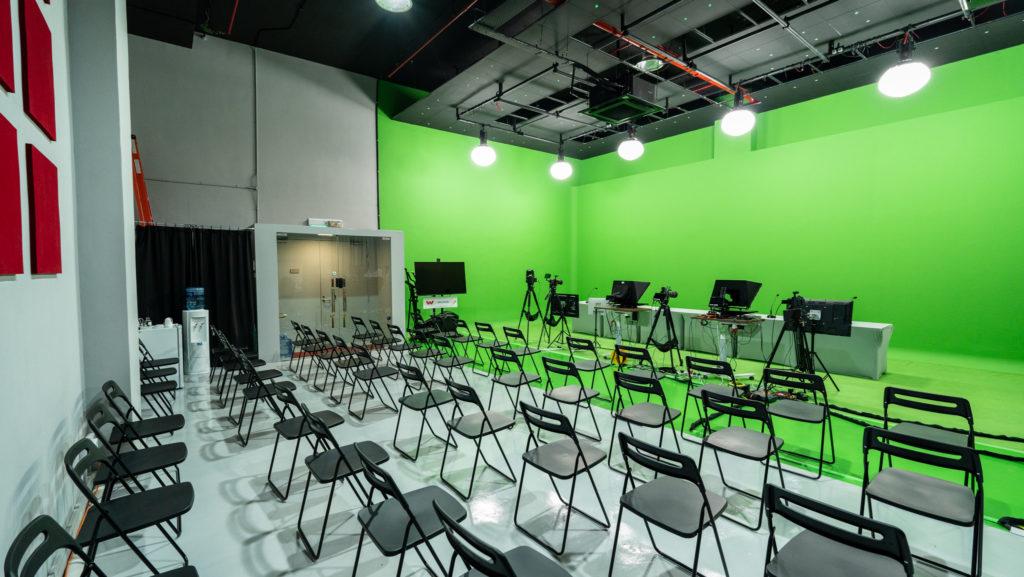 Are you Interested in working with us
in your next project/ events?