PREMIER videography SERVICES TO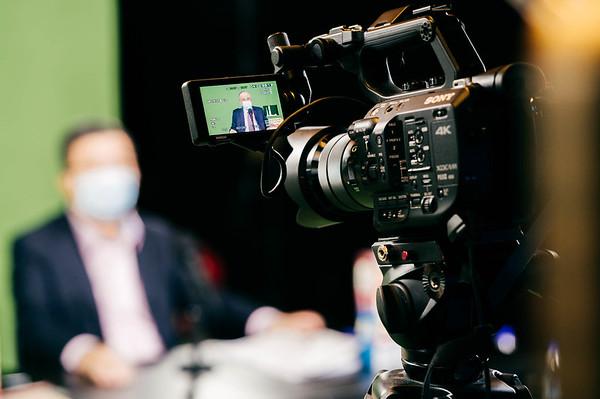 WHEN IT NEEDS TO WORK, WE HAVE THE TEAM TO DELIVER
Whether you're hosting virtual or hybrid events to reach customers, employees, investors, or partners, we are here to help bring your vision to life.
02
Virtual Production Studio
If you're looking for a professional quality virtual production studio in which to capture your content, look no further. Whether your project is a video recording, webcast, 3D virtual production, we've got you covered. We can help you plan, record, edit, launch, and market your production at the highest level. Let us know what you need. We're here to help!
04
Webinar Production
We provide custom and full production solutions for your webcasting needs! We provide state of the art fully functional broadcasting studio. Whether you are new to podcasting, looking to record webinars, have an established show or are looking for a corporate solution, we can tailor the appropriate webcast strategy to fit your needs.
05
Virtual AGM, Hybrid Annual General Meetings
We provide Virtual/hybrid AGMs for Singapore companies Offering shareholders the opportunity to participate online means they can participate from anywhere regardless of their location, making the meeting far more accessible to the vast majority of shareholders who are unable to attend physically.