Few years ago we started virtual production with a dslr, a set of Vive, Ureal Engine and Aximmetry.
As our Studio have since grew and evolved, we find that there is a need in upgrading our workflow and quality of work.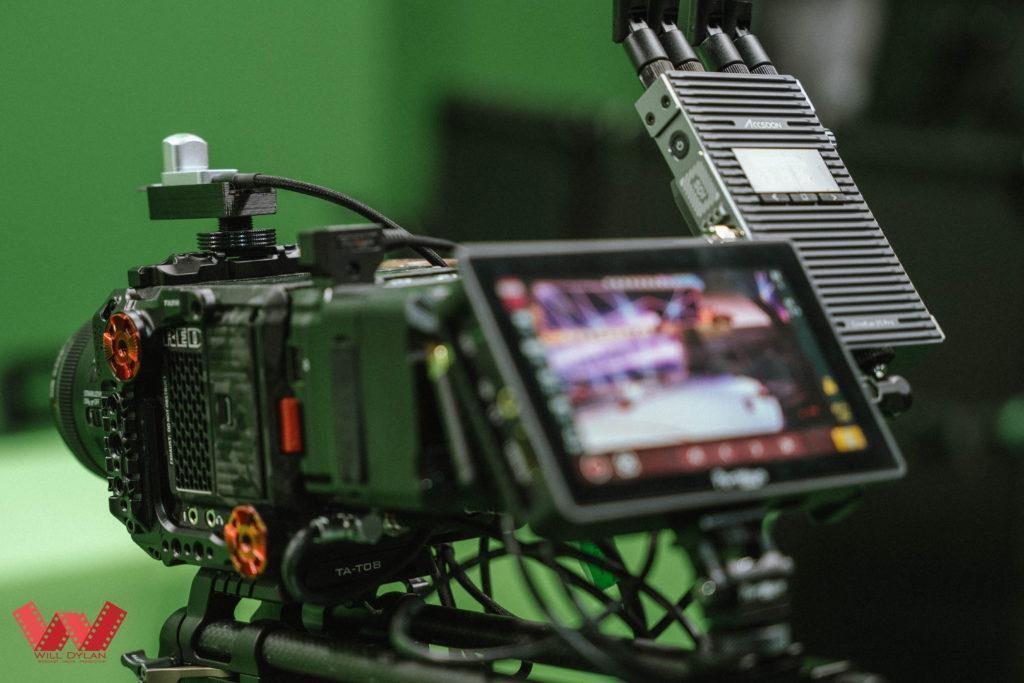 So why did we choose Red Komodo, a Cinema Camera instead of a PTZ(Pan, Tilt, Zoom) camera?
Typical PTZ Camera characteristic:
1 inch or less Sensor size
Dynamic range around 10
Rolling shutter – imaging issues when moving
3G SDI (only 1080P full HD), NDI, HDMI
Genlock
Motorised
FreeD tracking Protocol
Cinema Camera (Red Komodo)
Super35 and above (better low light performance and image quality)
Dynamic range 16+
Global Shutter
12G SDI
Genlock
Mechanical
No tracking Protocol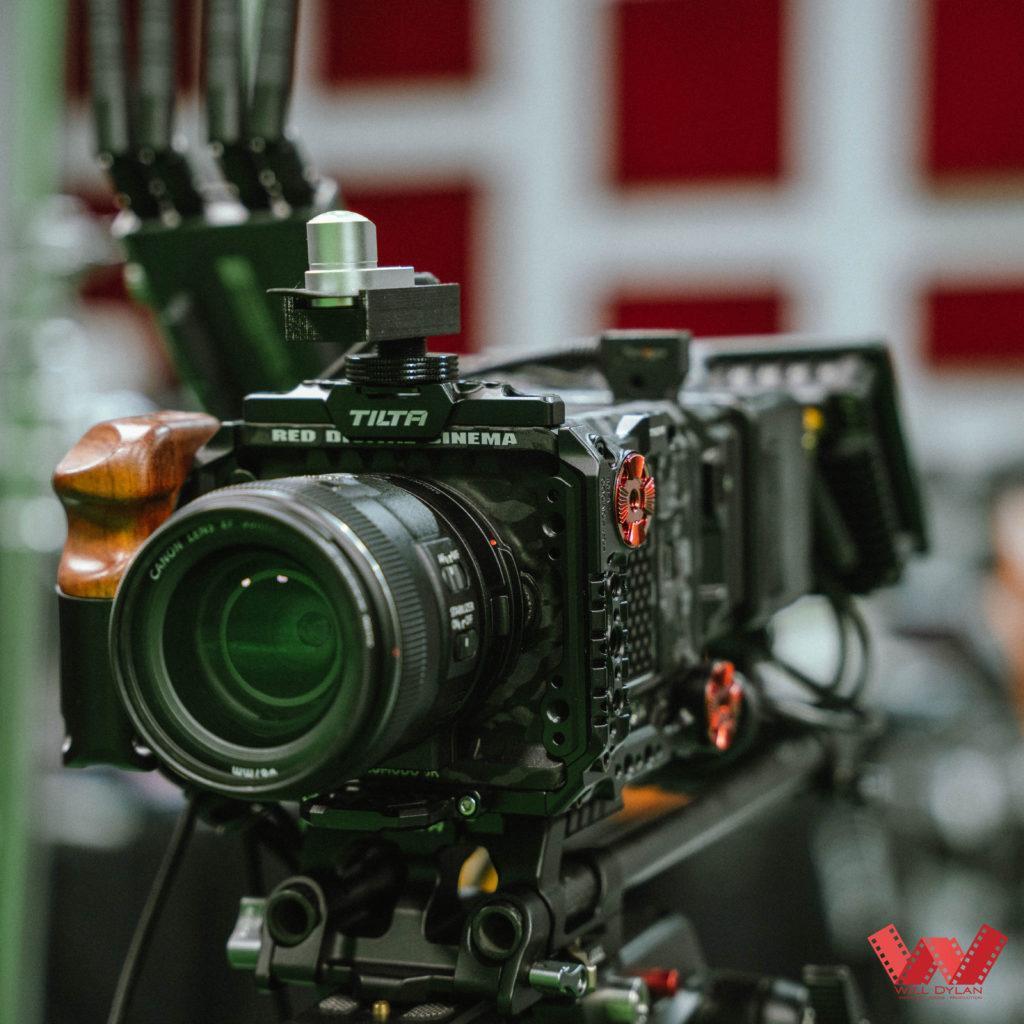 PTZ cameras definitely have an edge when it comes to the convenience factor, it requires less skilled crew to operate. But due to the smaller sensor size in PTZ, the image quality often suffers especially when chroma keying.
A Cinema Camera like Red Komodo have higher dynamic range, that means the white is never overexpose or black under expose. 
Having a Global Shutter sensor means any handheld, gimbal and jib shots look a lot smoother and overall Superior image quality. For more information about Rolling shutter vs Global Shutter.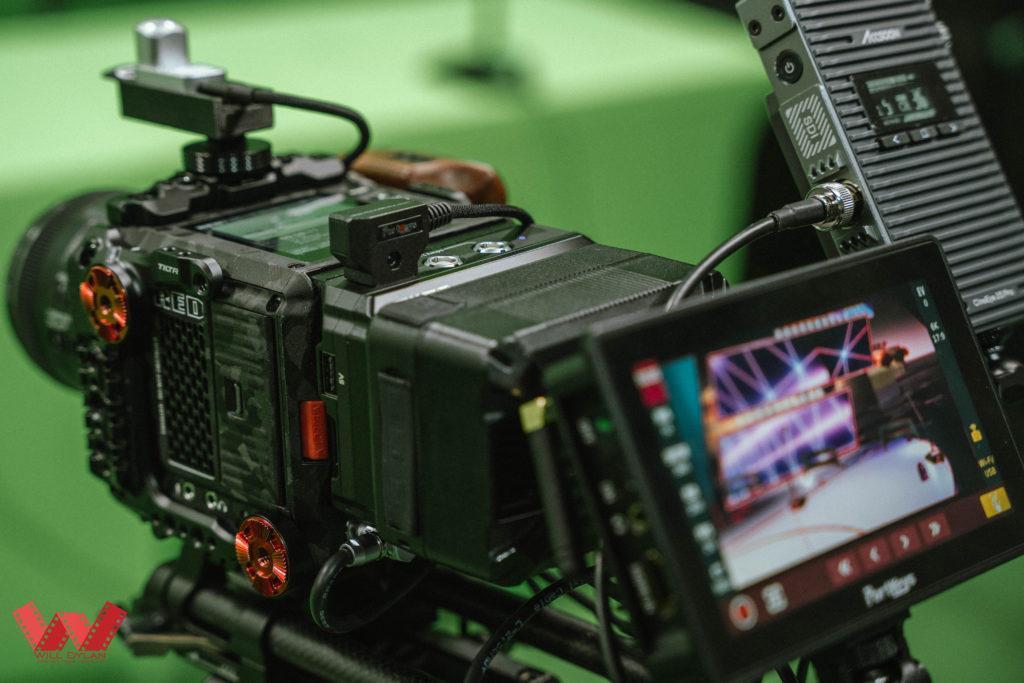 Our Singapore studio is equipped with 4K capability and having 12G SDI (4K DCI/ UHD) is important for us to continue producing high quality 4K content Live. Antilatency Trackers provide tracking data, additional equipment such as EZtrack enhance the system zoom and focus. The ability to record Red Raw 6k footage enable us with more flexibility post production.
Virtual production does not have to be challenging. Here at Will Dylan, we are confident that our years of experience in creating content for brands from start to finish will help to make the process easier for you and your company.