Webinars have been made possible thanks to the advancements in technology and are a great way to share multimedia content with anyone located anywhere around the globe. 
However, it is also easy to overlook the benefits of hosting one. In fact, there has been an increase in attendance and webinars are still considered one of the best ways to generate leads. 
If your business is looking to host a webinar in Singapore but is unsure if this is the right step forward, this article might just change your mind. Read on to find out more. 
1. Deliver information and content quickly
With the pandemic still raging on globally, live events have taken a back seat when it comes to marketing a new product or service, connecting with clients and generating new leads. Thus, webinars are your next best bet at engaging your audience at an even quicker speed while still maintaining the same amount of information to be delivered. If executed successfully (which can be easily achieved), your business will be able to deliver valuable content to your target audience from all around the world in a short period of time; helping you to achieve the goals set effortlessly. 
2. Generate new and quality leads
Lead generation is essential to help a business prosper as it transitions strangers into customers to ultimately raise awareness or increase sales for your brand. Therefore, hosting a webinar is the perfect way to attract new customers and collect information (when they sign up for your event) such as names, email addresses, phone numbers and interests that will be useful to your business. The best part of it all is that these leads are oftentimes quality ones that have a higher chance of converting into customers, as they signed up for your webinar because they are interested in your product or service. 
3. Promote products subtly
Hard selling is no longer as effective because it gives customers the impression that your business only focuses on making sales fast. Soft selling, on the other hand, aims to build rapport with customers and potential clients alike to influence their buying decisions. Hence, webinars have become the preferred method to promote products subtly without causing negative feelings in customers. For instance, consider inviting an experienced dermatologist to speak at your webinar to promote a new skincare product; it allows you to educate your audience about the benefits of the product while influencing them to make a purchase.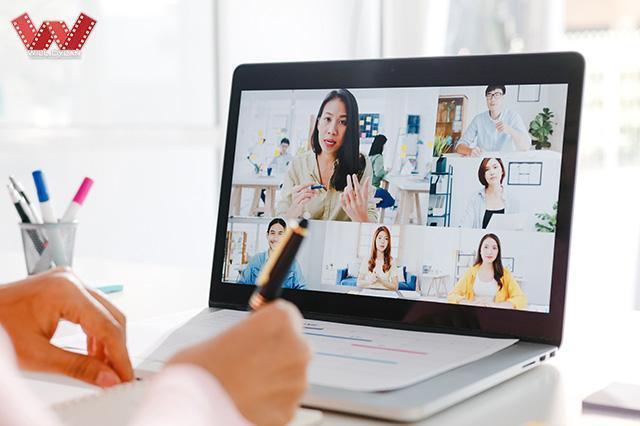 4. Repurpose content
Webinars are also not a one and done process; your business will get so much more out of it even after the event ends. You can record the entire webinar and repurpose the content into bite-sized videos that can be uploaded onto your brand's social media accounts to reach even more potential customers. This easy-to-consume information will increase the chance of social media users sharing the video so that more people (even those outside of your target group) find out about your product or service. 
5. Enhance visibility and influence
Last but not least, webinars can greatly enhance your brand's visibility and influence in the industry. For example, invite well-known subject matters such as celebrities or experts to host the webinar for you so that they attract more people to tune in. Getting these trustworthy figures to speak at your event will also help to increase your credibility which will translate into increased sales in return. 
Host a webinar in Singapore with a video conferencing service
Here at Will Dylan, a video conferencing service in Singapore, we offer high-quality webinar streamings that will help you to meet your business goals. 
Our team of onsite technicians will also ensure the quality of the stream and all other processes flow smoothly.